Heeju Park, associate professor of human centered design in Cornell Human Ecology, has received a Fulbright scholarship to conduct research and teach in South Korea for the 2023-2024 academic year. Park's project, "Digital Fashion Forward for Planet, People and Prosperity," will focus on teaching zero-waste digital fashion design and production and researching upcycling fashion businesses.
"I chose South Korea because Korean movies, pop music and fashion have been in the limelight," said Park, who is also an inaugural faculty member in Cornell's new multi-college Department of Design Tech. "South Koreans are the top luxury spenders in the world, and they follow close behind the U.S. in fast-fashion purchases." In addition, South Korea is home to many fashion agencies that manage garment production in Bangladesh and Vietnam for U.S. companies like Target, Walmart and Nike. "There is a great need for education on eco-friendly, sustainable and ethical fashion production and consumption," he explained.
Park is the director of Cornell's Performance Apparel Design Lab and an expert in developing and evaluating new performance apparel, such as high-performance activewear and protective clothing for improved thermal comfort, mobility, safety and functionality. His past work includes developing foot sensors to reduce toe-walking in neurodiverse children and improving the fit of gear for female firefighters. One of his current projects focuses on improving the safety, comfort and fit of chef's jackets.
"This experience will help me create more positive impacts on sportswear design and production, much of which is manufactured from synthetic materials. I look forward to sharing my research with U.S. industry when I return," Park said.
His Fulbright research will focus on Jeju Province, a large, geologically rich island known for its beaches and volcanic cone. It is the largest tourist destination in South Korea. Although tourists come to see Jeju's natural beauty, the tourism industry is contributing to growing pollution from single-use plastics and post-use textile products such as curtains, bedding and towels. Waste is washing up on beaches and impacting the health and well-being of residents who rely on tourists for their economic livelihood.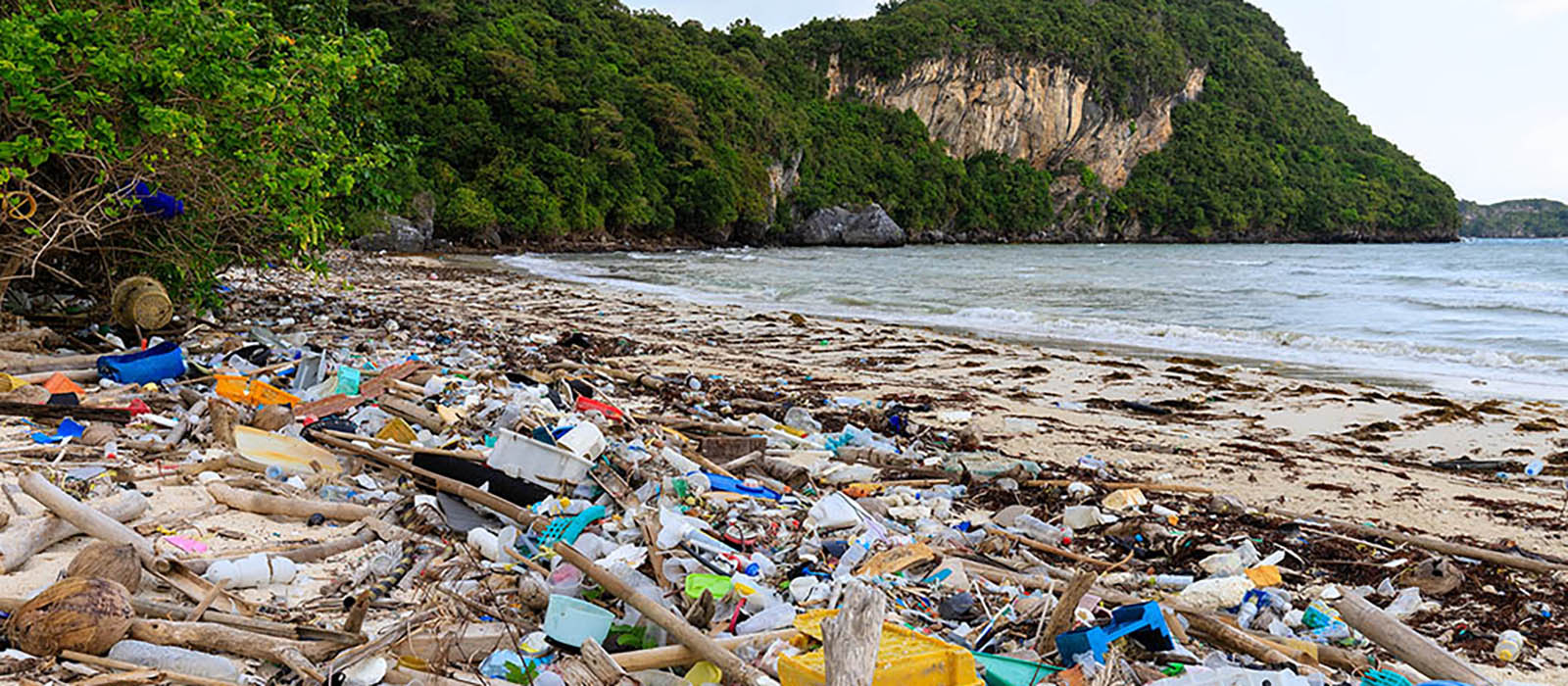 Despite the complexity of this environmental challenge, Park, who is also a faculty fellow with the Cornell Atkinson Center for Sustainability, sees incremental progress in South Korea. He believes that during his year abroad, he can create a better exchange of ideas between academia and industry there. He cites the example of Samdasoo, a Jeju-based water brand that promotes the mineral-rich waters from the volcanic rock. Recently, the company began molding their logo directly on the water bottles, in lieu of external labels, to make their bottles easier to recycle.
"I want to introduce stories like Samdasoo, where challenges created opportunities," said Park. "Converting difficulty into prosperity is good for the planet and the people."
He brings this perspective to his work at Cornell, like the course, "Ethical Design: Engine for Positive Change," that he developed and co-taught with Renata Leitão, assistant professor of human centered design. The class explores ethical issues in design that impact individuals, cultures, economies and the environment. For the final project, student groups identified a design challenge and then created potential solutions ranging from biodegradable sneakers to guidelines for inclusive design in education.
With the Fulbright, Park will teach at Jeju National University. The curriculum will cover ethical and realistic aspects of fashion production, sale and consumption and the treatment of post-use products that have caused environmental and ethical concern. It will include the role of technology to initiate positive change.
"Going green doesn't necessarily mean reducing productivity or limiting the fashion industry," said Park. "Fashion design students will soon be decision-makers in the marketplace. Teaching and research on zero-waste fashion prototyping and upcycling production must be part of fashion education."
The Fulbright U.S. Scholar Program provides opportunities for faculty, artists and professionals to teach and conduct research abroad in more than 135 countries. It's funded by the U.S. Department of State. Each year, about four Cornell faculty members receive Fulbright awards. The Einaudi Center for International Studies administers the Fulbright U.S. student program for Cornell students, more than 500 of whom have served across the globe since the program began in 1946. Fulbright recipients, whether faculty or students, play a critical role in U.S. public diplomacy, establishing long-term relationships between people and nations.