O'Brien Lab Research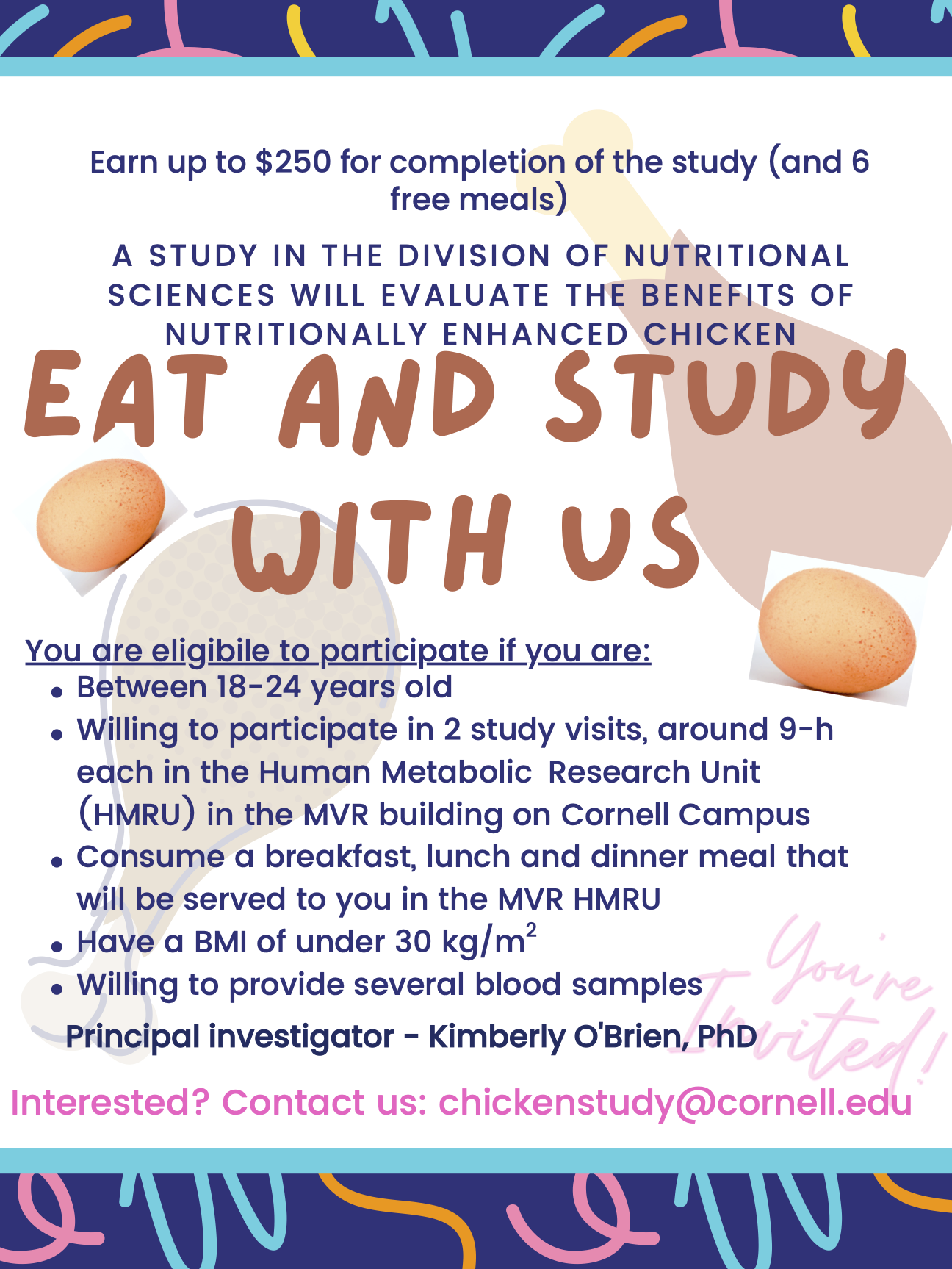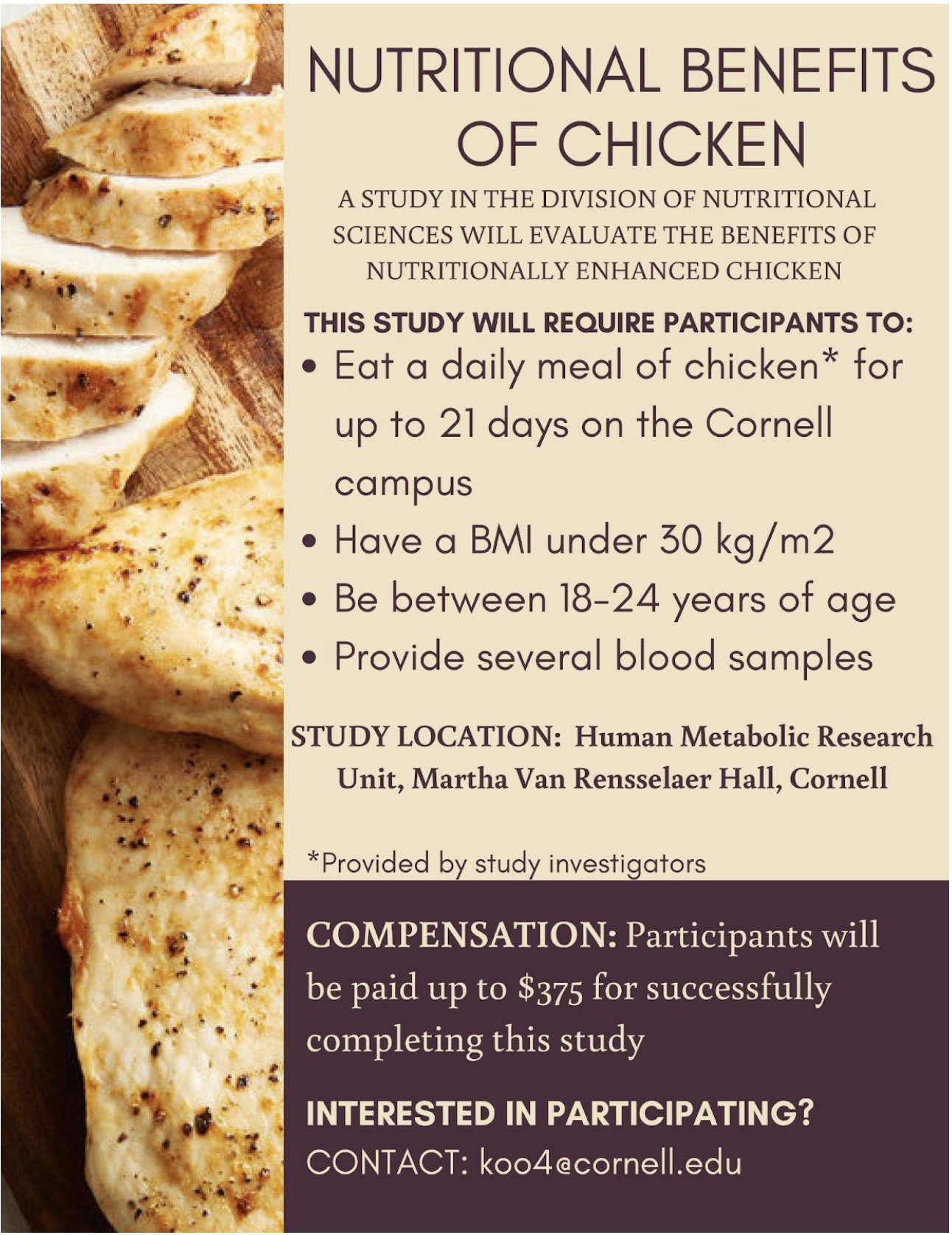 The Nutritional Benefits of Chicken Study, led by the O'Brien Lab, is seeking participants. The study seeks to understand if chicken that is fed a diet that contains omega-3 fatty acids, vitamin D, or both nutrients provides additional health benefits by improving the status of omega-3 fatty acids and vitamin D in healthy adults who eat this bioenhanced chicken. 
Eligibility: BMI under 30 kg/m2, 18-24 years old
Time Commitment: eat a daily meal of chicken for up to 21 days on the Cornell campus and provide blood samples
Study Location: Cornell University (Ithaca, NY)
Honorarium: $375 cash
Email: koo4@cornell.edu
The FeGenes Study, led by the O'Brien and Gu Labs, is seeking participants. This study seeks to understand population differences in iron absorption and status.
Eligibility: Healthy, non-smoker, not pregnant or lactating, not a frequent blood donor, 18-50-year-old East Asians or Northern Europeans. 
Time Commitment: approximately 1 hour
Study Location: Cornell University (Ithaca, NY)
Honorarium: $20 cash, genetic ancestry information, 2 packed meals
Email: FeGenesCornell@gmail.com  Tel: 607-254-5376
O'Brien Lab Research Projects
Kimberly O'Brien, PhD
230 Savage Hall
Cornell University
Ithaca, NY 14853
607) 255-3743
koo4@cornell.edu
Follow us on social media