John Hoddinott awarded The Bruce Gardner Memorial Prize for Applied Policy Analysis
John Hoddinott, D.Phil has been selected by the Agricultural & Applied Economics Association (AAEA) to receive The Bruce Gardner Memorial Prize for Applied Policy Analysis Award which recognizes outstanding impact on agricultural and related policy, based on sound foundations in economic theory for "Reducing food insecurity in developing countries through improvements in social protection interventions" and "Improving pre-school nutrition".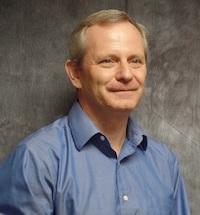 Dr. Hoddinott is the H.E. Babcock Professor of Food and Nutrition Economics and Policy, in the Division of Nutritional Sciences. Before coming to Cornell in 2015, he was a Deputy Division Director at the International Food Policy Research Institute, Washington DC. His research focuses on the causes and consequences of poverty, hunger and undernutrition in developing countries. He has been heavily involved in primary data collection through living in a mud hut in western Kenya and a small town near Timbuktu Mali in addition to his work in Bangladesh, Cote d'Ivoire, Ethiopia, Guatemala, Kenya, Mali, Namibia, Niger and Zimbabwe.
Hoddinott has ongoing research work in three countries: Bangladesh, Ethiopia and Guatemala. The Bangladesh and Ethiopian studies focus on agriculture, social protection, food security and nutrition. These are a mix of prospective cohort and randomized control trials. The Guatemala study is a follow up to a randomized community nutrition intervention that was fielded in the early 1970s.
AAEA plans to recognize Dr. Hoddinott at the AAEA Awards & Fellows Recognition Ceremony in July.