Kim Kopko named new UN Representative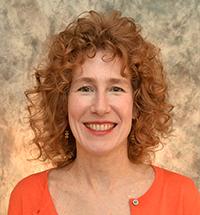 Kim Kopko was recently named as a  United Nations Representative to the World Organization for Early Childhood Education (OMEP). OMEP advocates for the rights, wellbeing, health, and education of the world's youngest children, their parents, their teachers, and the institutions that serve them.
Dr. Kopko brings a wide breadth of field experience and expertise in policy and advocacy to the position. She received her Ph.D. in Child Development from the Department of Human Development at Cornell University and is a faculty member in the Department of Policy Analysis & Management in the College of Human Ecology.  Her research and Extension work examines child development, parenting and family processes. Current research and outreach projects include: parenting and child learning, parenting education in School-Based Health Centers (SBHCs), teens being raised by custodial grandparents, and the use of research and evidence-based parent education programs to promote positive parenting behaviors and strengthen families.  Ongoing academic and research interests incorporate an international dimension with a focus on comparative parenting and child and family social policies in Scandinavian countries.
"This is not only an honor, but a tremendous opportunity to advocate for promoting access to quality early childhood education and care for all children.  The [UN Representative] appointment is very closely aligned with my work in the College of Human Ecology and Cornell Cooperative Extension as it requires applying research-based evidence to inform action and practice.  In this regard, the work of the OMEP Committee has the potential to impact global child policy."
Learn more about OMEP Representatives at UN