Dr. Marianella Casasola | Principal Investigator
Senior Associate Dean for Undergraduate Affairs
Director, Play & Learning Laboratory
1300B Martha Van Rensselaer Hall
Department of Human Development, Cornell University
Ithaca, NY 14850
Phone: (607) 254-1388
E-mail: mc272@cornell.edu
Current Professional Activities:
Member, Society for Research in Child development
Member, International Society on Infant Studies
Member, American Psychological Association
Member, Cognitive Development Society Guest
Reviewer, Infancy Guest
Reviewer, Child Development
Current Research Activities:
My research program focuses on infant cognitive development and early word learning. I am particularly interested in the interaction between cognition and language acquisition during the first two years of development. In collaboration with colleagues and my students, I examine infants' ability to discriminate the spatial relations between objects as well as their ability to group these events into spatial categories. A portion of our research explores the degree to which infants' perceptual and cognitive abilities provide them with the meanings expressed across language-specific semantic categories. The goal of this line of research is to document not only which spatial concepts infants understand (and when they acquire these concepts), but also to delineate the processes that guide how infants acquire this understanding. We also are exploring how specific linguistic input can aid infants in forming spatial categories that they do not form in the absence of language. In related research, we also are exploring how language can direct infants' attention to the objects versus location in a dynamic event. More recently, we have begun to explore these issues with toddlers and preschool-age children. Finally, we have been studying whether infants learn to comprehend visual gestures as labels for objects earlier and more easily than spoken labels. In addition, my students and I are exploring whether presenting a visual gesture with a spoken word aids infants in comprehending the spoken word. In sum, my students and I are conducting numerous experimental studies that explore developmental changes in infant cognitive development, how these abilities are recruited in the acquisition of language, and whether language can influence how infants organize their world. In addition to studying how infants learn, I also enjoy running, swimming, playing piano and cello. Among my most favorite activities are spending time with my family.
Education
Ph.D. 2000 – University of Texas at Austin Psychology
M.A. 1995 – University of Texas at Austin Psychology
B.A. 1992 – University of California, Berkeley Psychology & Spanish Literature
Courses Taught
HD2830 – Research Methods in Human Development
HD3460 – Serious Fun! The Role of Play Throughout Development
HD4340 – Current Topics in Cognitive Development
HD6310 – Advanced Topics in Cognitive Development
Current Lab members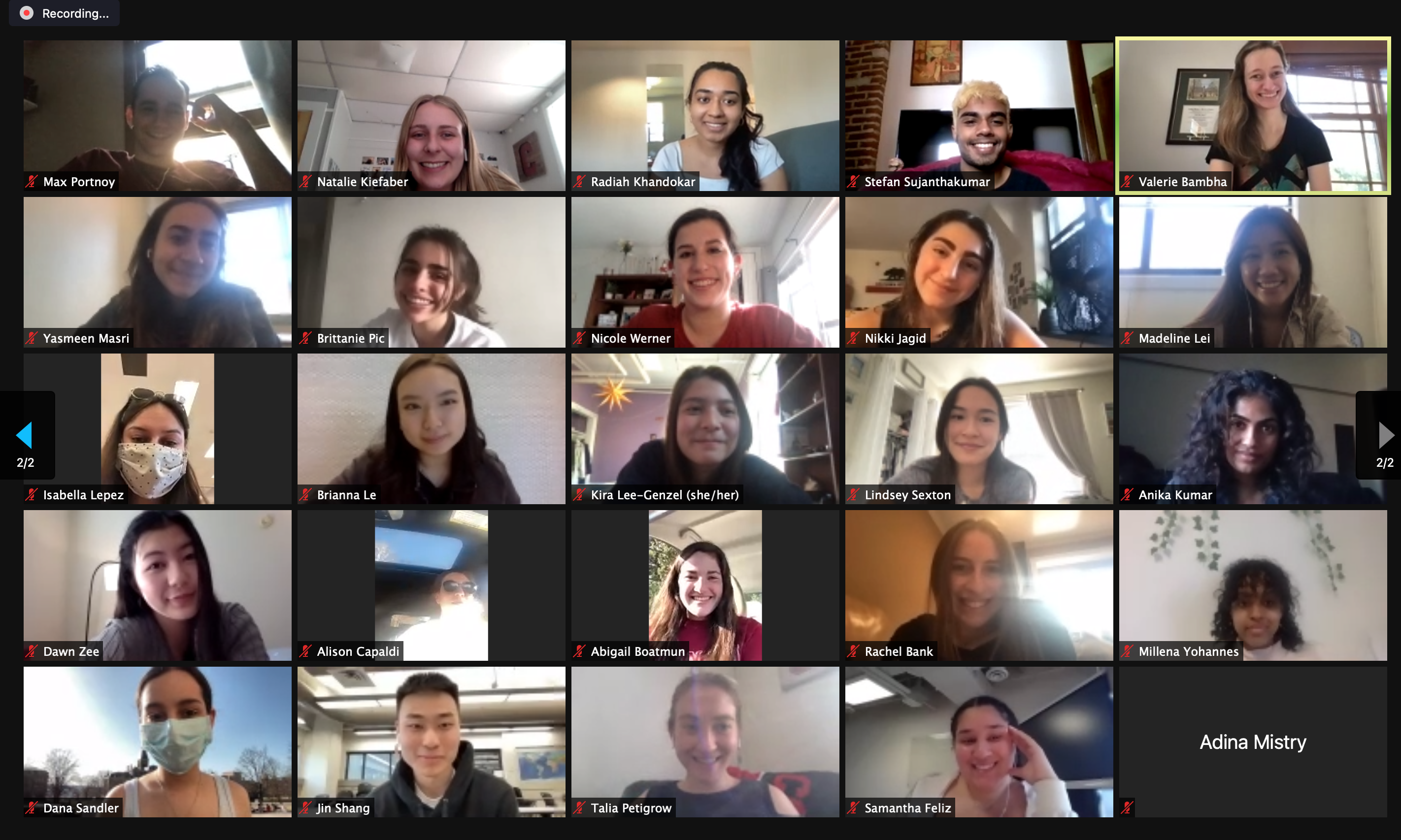 Valerie Bambha | Ph.D. Candidate
Valerie graduated from William & Mary in 2019 with a B.S. in Psychology and a Minor in Linguistics and is currently a second-year PhD student in Dr. Marianella Casasola's Play and Learning Lab. She is broadly interested in studying play as a learning experience that fosters children's development of complex cognitive and perceptual skills, as well as in the interplay of various domains of development throughout childhood. Valerie is working on a multi-session training study examining how spatial language cues and hands-on motor experience may promote spatial and STEM skill learning in preschoolers.
David Tompkins | Ph.D. Candidate
David Tompkins is a first year Ph.D. Student in Dr. Casasola's Play and Learning Lab. David is interested in the intersection of emerging technology and early childhood, as well as the ways that new technology may be used in developmental research. David's current projects involve computer vision, 2D-3D transfer, and virtual reality. Prior to joining the lab, David worked at the Hasbro toy company on a preschool brand.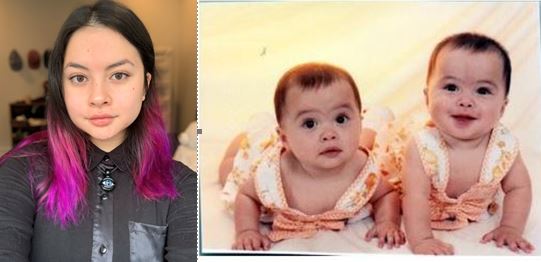 Mary Simpson | Lab Manager
Mary is originally from West Windsor, NJ and began working in the lab in August 2020. She received her B.A. in Psychology with a minor in Human Development from SUNY Geneseo in May 2020. Fun fact: Mary is an identical twin! In the picture, she's the baby on the right.
Undergraduate Research Assistants
Abigail Boatmun
Adina Mistry
Alison Capaldi
Anika Kumar
Brianna Le
Brittanie Pic
Chaelin Lee
Dana Sandler
Dawn Zee
Hannah Leibowitz
Isabella Lepez
Jahnvi Bhojwani
Jin Shang
Kaithleen Rodriguez
Kelly Zhou
Kimberly Zhang
Kira Lee-Genzel
Lindsey Sexton
Madeline Hanscom
Madeline Lei
Marisa Radulescu
Max Portnoy
Michelle Yang
Millena Yohannes
Naina Murthy
Natalie Kiefaber
Nicole Werner
Nikki Jagid
Phoebe Warshauer
Rachel Bank
Radiah Khandokar
Samantha Feliz
Shayna Morgan
Stefan Sujanthakumar
Talia Petigrow
Vicky Guevara
Yasmeen Masri
Current Lab Collaborators:
Dr. Kim Kopko | Senior Extension Associate; Associate Director of Cornell Cooperative Extension and Associate Director of Extension and Outreach in the College of Human Ecology
Dr. Lisa Oakes | Director of the Infant Cognition Lab, UC Davis Center for Mind and Brain
Dr. Vanessa LoBue | Director of the Child Study Center, Rutgers University
Play & Learning Across a Year (PLAY) | The Cornell Play & Learning Lab is collaborating on this project!
Lab Alumni:
Deaven Winebrake | Former Lab Manager

Deaven is currently pursuing a Ph.D. in Developmental Science at Boston University

Isabelle Pai | Former Graduate Student

Isabelle is currently pursuing a Ph.D. in Psychology at UC Davis.

Eunice Yiu | Former Undergraduate Research Assistant

Eunice is currently pursuing a Ph.D. in Developmental Psychology at UC Berkley and is being mentored by Dr. Alison Gopnik