Exhibits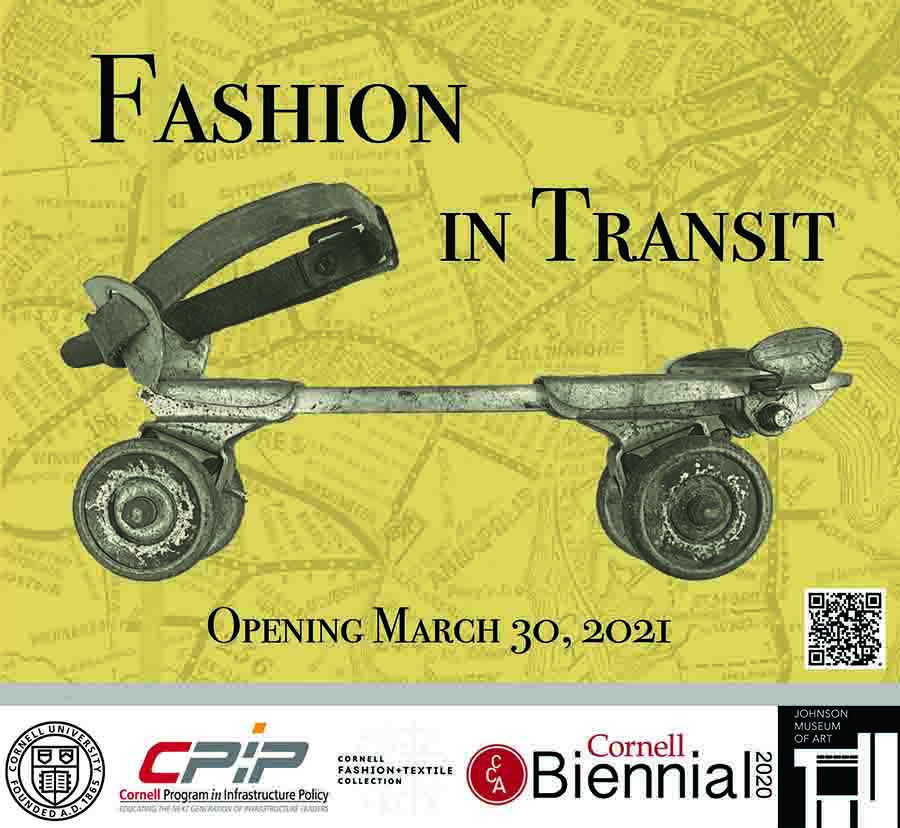 From the aesthetics of transportation mechanisms themselves to the clothing and accessories worn by bodies in motion, fashion affects and is affected by the transit swarm. "Fashion in Transit" explores how the fashioned body moves through space: sliding, swimming, riding, rolling, walking, flying, carrying, and orbiting. The exhibition features garments, textiles, artworks, and archival materials from the Cornell Fashion + Textile Collection, the Herbert F. Johnson Museum of Art, the Kheel Center for Labor-Management Documentation Archives, and a number of other collections from Cornell and beyond. This exhibition draws inspiration from the Cornell Council for the Arts' 2020-2021 Biennial theme, "Swarm." The transit swarm of fashioned human bodies around, across, above and through physical space takes myriad forms: on foot, horseback, sled, wheelchair, boat, railway, car, bus, subway, airplane, spacecraft, and many more. 
Half-Scale, Full Engagement
FSAD 2640: Fashion Draping Spring 2020
The Gazette du Bon Ton was a small but influential fashion magazine published in France from 1912 to 1925. Students chose an image from a given selection of fashion illustrations published in the Gazette du Bon Ton and were tasked with analyzing the design and using their draping skills to create a display muslin in half scale that portrays the silhouette, structure, and proportions of the form in the image. Draping and experimentation in half scale utilizes approximately one quarter of the fabric necessary to work in full scale. All materials for this project from the initial muslin drape to the final ensemble were limited to scraps salvaged from the studio recycling bins and storage. While closures and fastenings were not required for display, each piece is modeled to be fully functional and constructible in full scale.  The exhibit is on the first floor of the Human Ecology Building.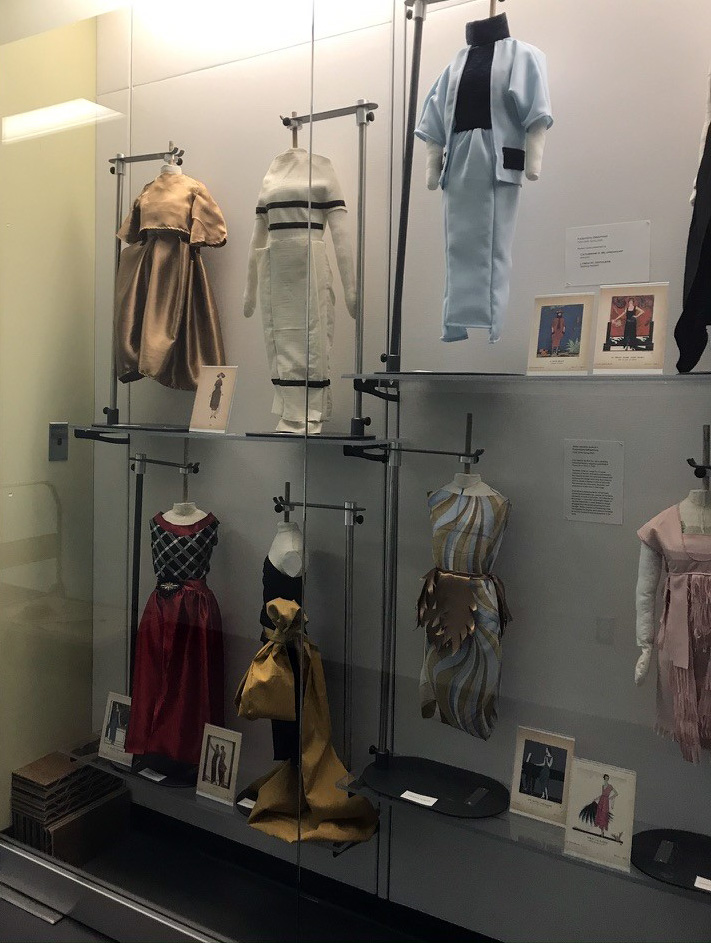 IRRADIANCE is a collection of four smart garments showcasing the multi-functionality of wearables with embedded lightning technologies that can interact with the user, the environment, and other smart clothing. The adoption of wearable technology by consumers continues to increase as products aim to sync with smartphone devices to facilitate an interaction between clothing, accessories, and wearers. In this work, concepts and designs of futuristic clothing were explored as a result of integration of different technologies in technical garments.  On display at the Martin Y. Tang Welcome Center.