Exhibits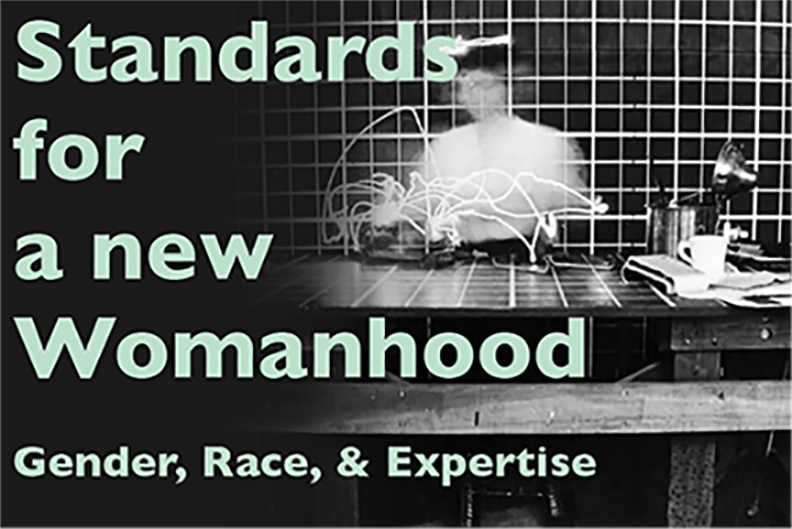 In her 1981 essay, "The Legacies of Slavery: Standards for a New Womanhood," Angela Y. Davis explained that the nineteenth century cults of true womanhood and domesticity expressed an ideal of femininity that did not extend to Black women and enshrined whiteness. Pioneering the scientific analysis of domestic labor at the turn of the twentieth century, the new discipline of home economics actively reformed these late-nineteenth century Victorian values. However, home economics also extended prior notions of bodily comportment, social propriety, and racial identity.
Curated by Athanasiou Geolas (Ph.D. Candidate, Cornell HAUD), "Standards for a New Womanhood" asks how gender, race, and expertise intersect in the re-fashioning of women's bodies c.1916. Focusing on the material and intellectual standardization of dress design through the development of rural extension services in home economics, each case reveals how 19th century values, social hierarchies, and cultural norms came to be expressed as neutral, rational, or technical principles and methods of design. The exhibition explores what it took for home economists to be recognized as professionals in the early twentieth century, and how this recognition relates to the fact that professionalism is state-sanctioned White Supremacy.
Combining artifacts from the Cornell Fashion + Textile Collection (@cornellfashioncollection) and facsimiles from the NYS College of Home Economics records held in Cornell's Rare and Manuscript Collections (@rarecornell), the five scenes of this exhibition offer an opportunity to interpret the social and material history of professionalism in the U.S.
A closing reception will take place on Thursday, February 25th from 4:30 – 5:30 pm via Zoom (register here to receive Zoom details) with remarks and a tour of the exhibition by curator, Athanasiou Geolas, at 4:45 pm.
Half-Scale, Full Engagement
FSAD 2640: Fashion Draping Spring 2020
The Gazette du Bon Ton was a small but influential fashion magazine published in France from 1912 to 1925. Students chose an image from a given selection of fashion illustrations published in the Gazette du Bon Ton and were tasked with analyzing the design and using their draping skills to create a display muslin in half scale that portrays the silhouette, structure, and proportions of the form in the image. Draping and experimentation in half scale utilizes approximately one quarter of the fabric necessary to work in full scale. All materials for this project from the initial muslin drape to the final ensemble were limited to scraps salvaged from the studio recycling bins and storage. While closures and fastenings were not required for display, each piece is modeled to be fully functional and constructible in full scale.  The exhibit is on the first floor of the Human Ecology Building.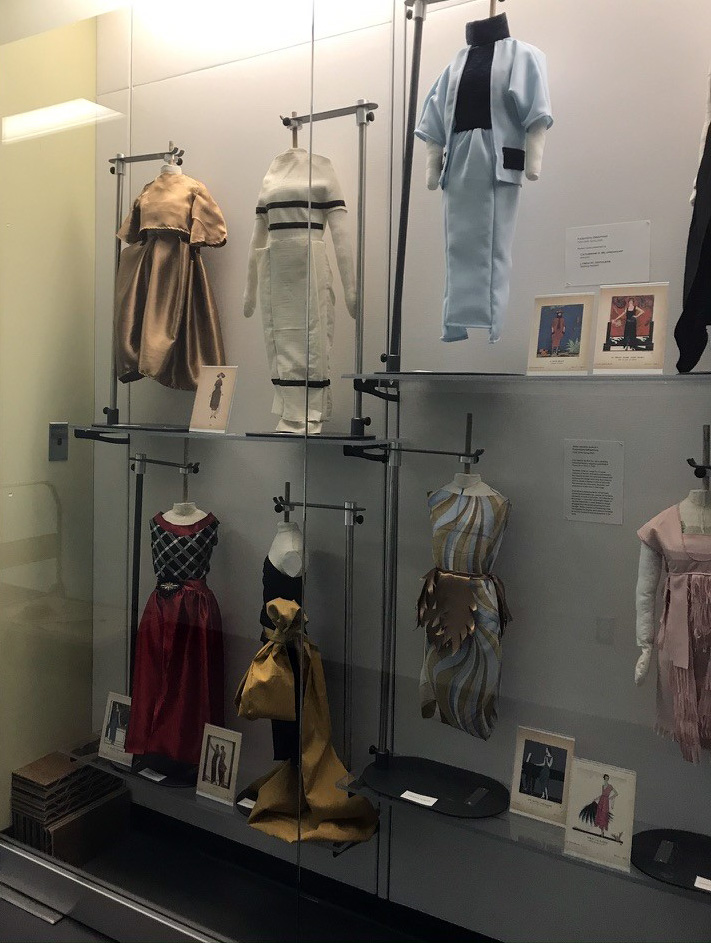 IRRADIANCE is a collection of four smart garments showcasing the multi-functionality of wearables with embedded lightning technologies that can interact with the user, the environment, and other smart clothing. The adoption of wearable technology by consumers continues to increase as products aim to sync with smartphone devices to facilitate an interaction between clothing, accessories, and wearers. In this work, concepts and designs of futuristic clothing were explored as a result of integration of different technologies in technical garments.  On display at the Martin Y. Tang Welcome Center.