This past year, based on input from current students, faculty, staff and alumni, CIPA converted its long-running general speaker colloquium series, into a new career management series. This change was facilitated by a generous gift from CIPA alumni Melissa Yee Gradie '11 and Hunter Gradie '12. Executive Director Thomas O'Toole, along with the Assistant Director for Career Management Millie Reed, and Engaged Learning Associate Kayla Kirchner Malone, oversaw the development and roll-out of the new curriculum.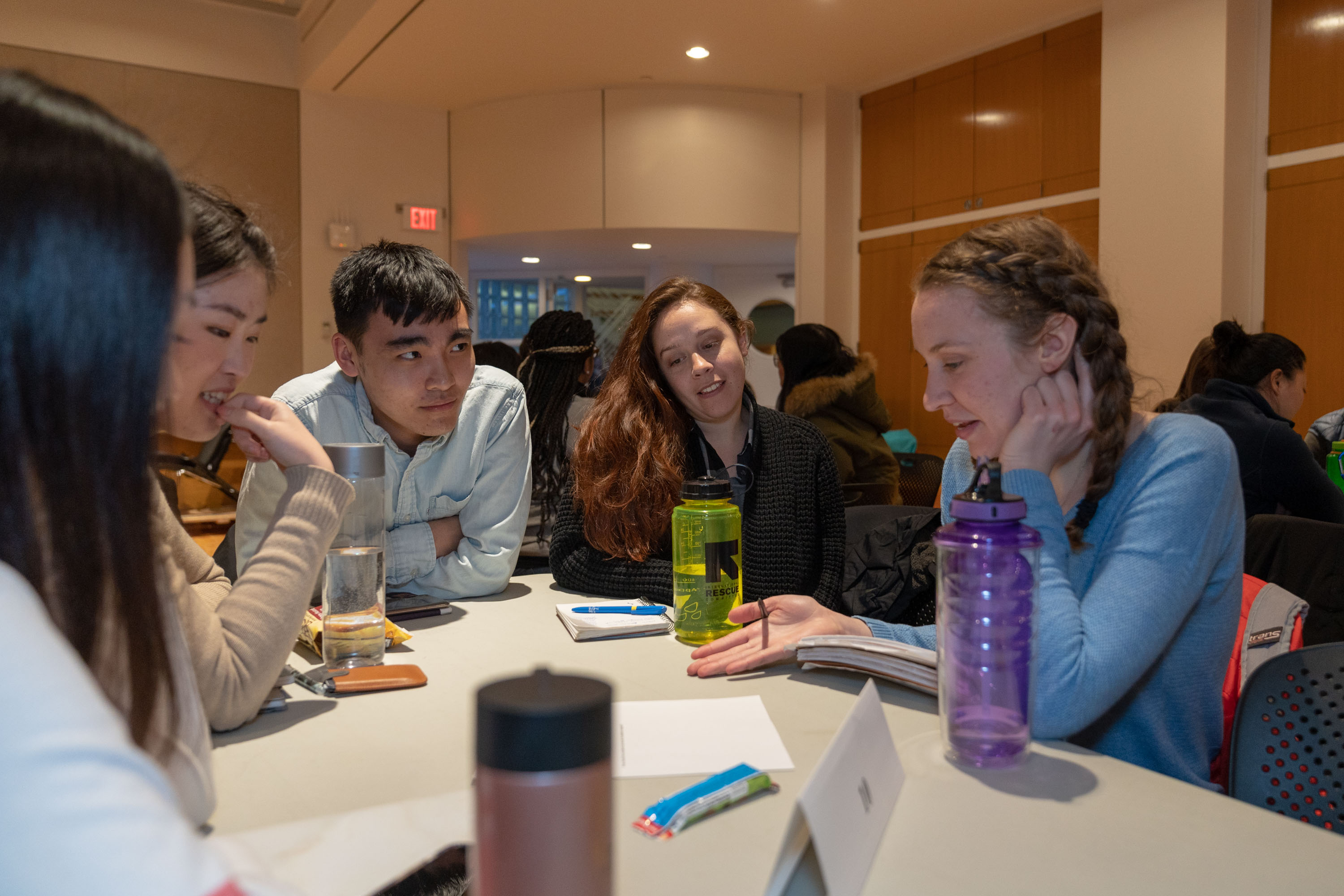 The PADM 5012 course, Professional Development for Public Affairs, utilizes a workshop format that mixes interactive presentations by guest speakers with small group discussion.
Second-year Fellow Claudia Ro, the 2018 to 2019 CPAS president, was involved in discussions last year about the proposed content of colloquium. "CIPA students were interested in having an open forum discussion on a variety of topics, as opposed to the traditional seminar-style colloquium series that we had previously."  
CIPA administration heard from numerous alumni who felt that, as a professional graduate degree program, CIPA should invest more resources in developing and promoting the career skills of students, enhancing their marketability and giving them the tools needed to negotiate with future employers.  
The new colloquium, with a focus on professional development, was rolled out in August.  During fall semester, first-year CIPA students enrolled in PADM5009—Career Management for Public Affairs. This course introduced them to the fundamental skills and knowledge required to launch a professional career.  Second-year students took PADM 5011—Perspectives on Public Affairs, an interactive round-table series that introduced them to a variety of public affairs professionals and career opportunities; many of the featured guests at these talks were CIPA alumni.
This spring semester, CIPA launched the second-semester of the program, which pulled together members of both the first and second-year cohorts into a single course: PADM 5012—Professional Development for Public Affairs. Using a workshop format that mixed interactive presentations by guest speakers and small group discussion, the course covered topics including the role of change management, results-driven leadership, business acumen, and coalition-building in successful public affairs practice.
Guests in PADM 5012 included:
2008 CIPA alumnus Andrew Siwo, an investment advisor at Colonial Consulting who led students in a case study focused on private sector/public interest.  

Former White House Associate Director of Content who offered a presentation on the promises and challenges of technology.

Director of Strategic Issues at the U.S. Government Accountability Office, Robert Goldenkoff, who focused on ethics, engagement, and empathy at work
"Our students responded well to the more interactive format," says O'Toole. "I have been very impressed at the level of engagement." 
Earlier this semester, 2008 CIPA alumnus Andrew Siwo, an investment advisor at Colonial Consulting, presented a case study focused on private sector/public interest to students enrolled in the Professional Development course.
Malone agrees, adding that "the new programming has transformed the way students think about careers and networking from the moment they start at CIPA. We have received overwhelmingly positive feedback from them about the course content and their career readiness. We've also been gratified to receive congratulatory comments from alumni, who have supported us every step of the way – from helping us envision the transition to engaging with students in informational interviews and on-campus visits. I am excited about what this means for CIPA students and the program moving forward."
Ro feels the new programming is a strong step in the right direction. "PADM 5012 provides an opportunity for both first and second year students to join together and engage on relevant and applicable topics," she says. "Our students have definitely been more engaged."